Today was our last day of school for the year of 2009. The day started off great. Our principal delivered hot chocolate to the teachers and the PTO gave each teacher a gift card to Barnes & Nobles! Nice...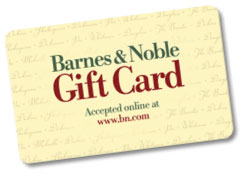 At the end of the day we celebrated our Winter Party with yummy treats and goodies. My gift to the children were these:

I thought they turned out well.

I received such sweet letters and presents. I am so blessed to have the children and parents that I do. They were more than generous this year! Tell me I am not lucky:

SC Book Ends

"C" Ornament

Monogrammed Coffee Cup

Serving Platter with Utensils

San Jose's Gift Card

Reindeer Chow

Coffee

Coffee Cup

Reindeer Flag

Beautiful Flowers

Tootsie Roll Wreath

Vase with Ornaments from my Secret Pal

Target Gift card

Hand Picked Gift Card

Snow Globe

Necklace from HP

I am one lucky teacher! Thank you again to everyone who helped with our party and brought me such sweet gifts!! There were other gifts that I received like candy, cookies, and chocolate and you know those got put to good use! Ha! Happy Early Christmas!