When I was younger I would only wear keds! My grandma once bought me a pair of knock-off keds, which didn't cut it, so I drew a blue label on the back! Ha!! Only the best!! Anywhoo... when this baby comes... I can't wait to put it's feet in these...
I secretly, not anymore since I am spreading my business, bought these today...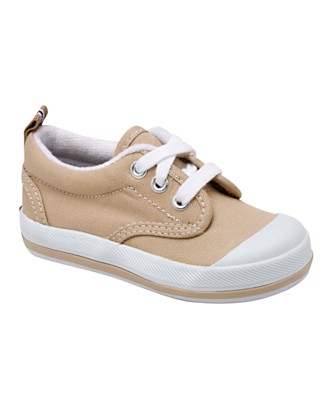 for $4.00 at Once Upon A Child.... Yes, I know they are a size 5 and it can't wear them till about a year old but let me be!! And yes, these are for a boy... I swear that's what I am having. Tags left on, receipt kept!!
While were out looking at kid's shoes... look at these precious ones...