So I keep getting asked how motherhood is... In all honesty here it is...
(Remember this is my blog...)
*I love it!
*I didn't know you could love something so much.
*It's like you found part of your heart that you didn't know was missing.
*Stressful...
*My hormones are acting loopy... I have had two meltdowns since bringing Grayson home.
*We have a very well tempered, content child, thank you baby Jesus!!
*It is frustrating when she cries and I feel like I don't know what's wrong. I get aggravated with her and then get upset for feeling that way.
*Maternity leave is flying by!
*I will be so sad to leave my sweet girl but it will be nice to get out a little more often and talk to adults.
*I wouldn't trade this for the world!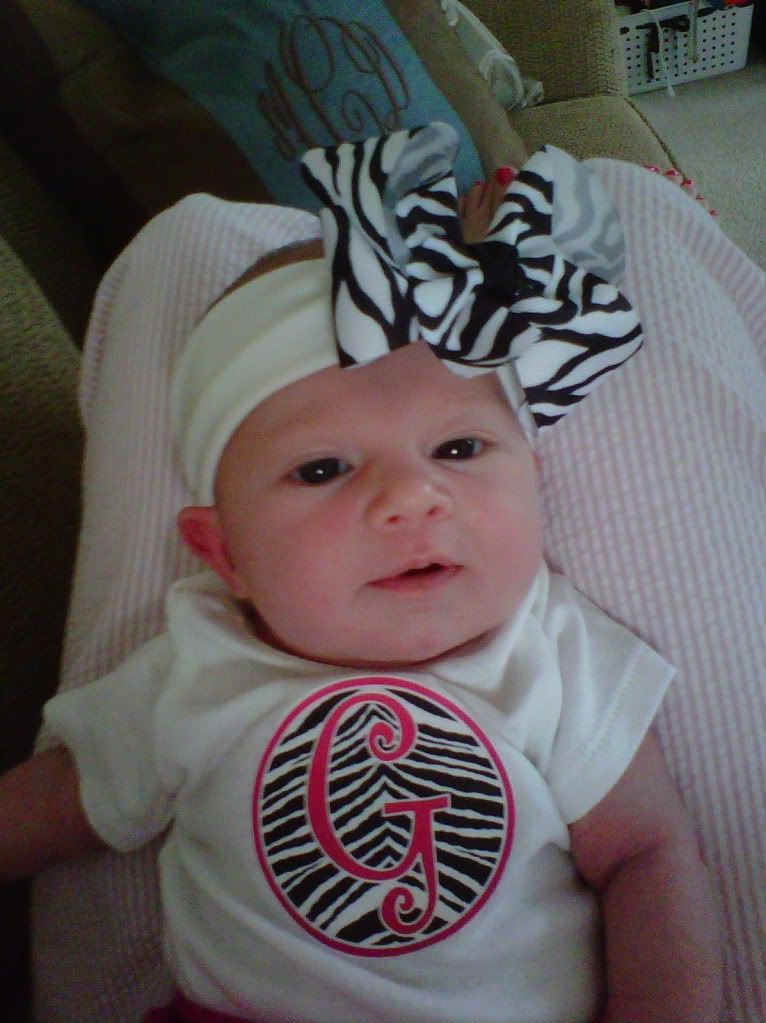 How could you not love this face??